Hello, all. Here's what's happening with us over the next couple months.
October 4: Hot Water Hills Music Festival in Hot Springs, AR.
October 5: Smoke & Barrel Tavern / Fayetteville, AR
October 11 will be our Video Release Show at PLUSH in STL.
Middle Class Fashion and Don't Stop Please will open the evening. This event will also mark the (Re)Launch of Arch City Radio. We highly recommend buying tickets in advance, which can be done HERE.  Click here to RSVP on Facebook.
October 18: Donnie's Homespun / Springfield, IL
October 19: The Tonic Room / Chicago, IL
October 26: The Outland Ballroom / Springfield, MO
November 6: The Brick / Kansas City, MO
November 7: Lucky's / Wichita, KS
November 8: Queen City Music Hall / Forth Worth, TX
November 9: Smoke & Barrel Tavern / Fayetteville, AR
November 30: (early acoustic show, 7pm) Tin Man Brewing Co. / Evansville, IL
November 30: (electric evening show, 10pm) Lamasco's / Evansville, IL
Much of our November and December will be spent working on the music for the PBS series "America: From The Ground Up!". The show will feature previously recorded material from us, as well as a completely original score. We are very excited to be a part of this project. The show will air in the Spring of 2014. Air dates are still to be determined.
And Finally, here's some footage of us at Mid Point Music Festival in Cincinnati playing the song "Father":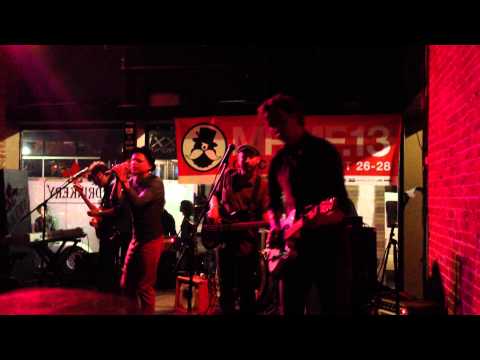 See you all soon!
Knife Fight